Essential Oils That Boost Your Immune System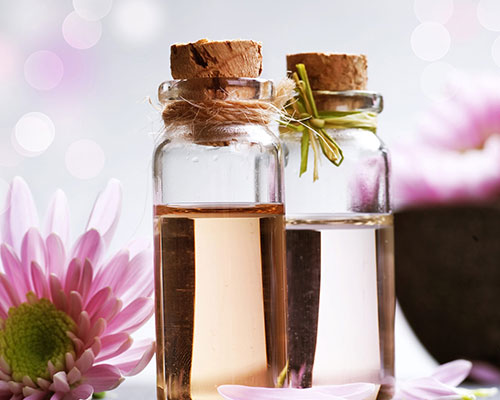 It's no secret that COVID-19 has deeply infected the United States, and the world. It has become important more so now than ever to put your health first and give your immune system its best chance at combatting viral infection.
Properties and Benefits of Essential Oils:
Essential oils are biologically active, meaning they have specific cellular targets that can help to stimulate cell function. Essential oils are liquid soluble and can pass through tissues and membranes of a cell. They have 6 million molecules in one drop that can penetrate into a cell and boost the immune system by promoting cell function.
One example is eucalyptus oil. In one study, eucalyptus oil was proven to stimulate cell response in reactive oxygen species, responsible for cell signaling.1 Below, our team at Dentistry for Health New York have included our Daily Recipe for Health that uses essential oils and natural ingredients to boost your immune system.
Daily Recipe for Health: What You Need
You can order any of these quality doTerra products through our website or simply call the office:
On Guard hand sanitizer: use regularly
On Guard throat drops: as desired
On Guard foaming soap: use regularly
Breathe respiratory blend: diffuse or roll on to the chest
Breathe respiratory drops: as desired
Eucalyptus: diffuse or massage onto chest
Cold and Flu Bomb Recipe
Ingredients:
2 drops Frankincense
2 drops Melaleuca (Tea Tree oil)
2 drops On Guard Blend
2 drops Oregano
4 drops Lemon
doTerra Veggie Caps (empty capsules)
Directions:
Place all drops into an empty doTerra Veggie Cap. Take one capsule every 4-6 hours. Be sure to fill each Veggie Cap immediately before ingesting as the essential oils dissolve the capsules very quickly. Repeat daily as desired during cold and flu season.
Order your doTERRA immune support here.
Or simply call our office to order: 646.992.5253
Your best treatment for disease is prevention. Our patients are our first priority and making sure that they remain well is of utmost importance to us. The best way to protect yourself from COVID-19 is frequent and thorough hand washing. Also, refrain from touching your eyes, mouth, or nose – especially prior to washing your hands. It is important to review the detailed CDC guidelines for additional suggestions and recent information.
If you have:
Flu-like symptoms including fever, aches, or cough
Traveled abroad in the last 14 days
Recently experienced shortness of breath
Have come in contact with anyone who has these symptoms
It is important to self-isolate and refrain from coming in for treatment. Our Dentistry for Health New York team will gladly reschedule your appointment after a two-week waiting period.