Holistic therapies benefit from modern technologies — so long as those technologies adhere to our basic philosophy of "less (invasive) is more." As a result, Dentistry for Health only uses technology where it has absolutely proven to improve the outcome of a specific situation. We strive to keep all our advanced technological tools as non-invasive as possible.
Many of our tools are high-powered microscopes and cameras that can detect the presence of harmful microorganisms, abnormal tissue, or tooth decay that is too small to appear on traditional dental x-rays. We also offer comprehensive OralDNA testing that detects hidden oral pathogens in your saliva as well as helps you discover gene markers associated with increased inflammation to help shape your treatment and care plan to provide optimal results.
Finally, we use technology that provides assurance that our office space is fresh and clean, including state-of-the-art ozone and negative ion generators to cleanse and refresh the air. All our tools are aimed at providing you with the highest level of natural, holistic care in a comprehensive, non-invasive way.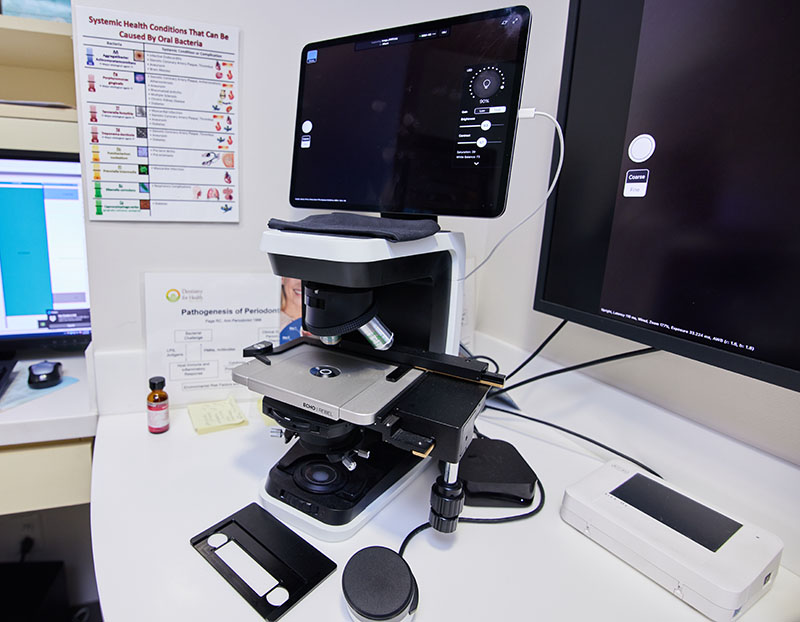 Microscopes: Detecting Spirochetes in Plaque
Invasive spirochetes can hide in ordinary plaque.
We use microscopes to identify harmful micro organisms and other unwanted visitors so that we can apply the best possible treatment for your ailment.
Remember, a clean and healthy mouth leads to a clean and healthy body!
Schedule a visit today and let's talk about how you can achieve optimal oral health!
The SillHa Oral Wellness System
The SillHa Oral Wellness System delivers an instant picture of your oral wellness.
The innovative salivary screening process takes only 5 minutes to process.
Provides a multi-point analysis that gives us important information to complete our clinical assessment of your oral health.
Gives valuable information such as learning if you are at an increased risk of developing cavities or periodontal disease.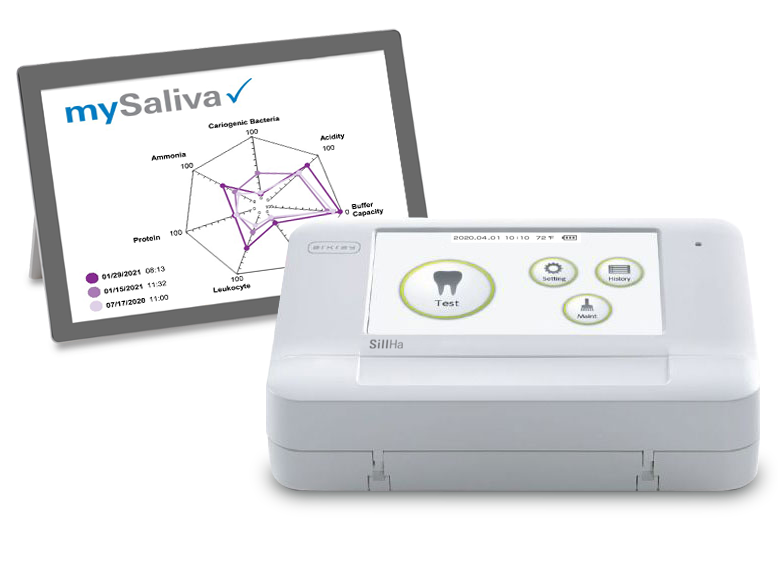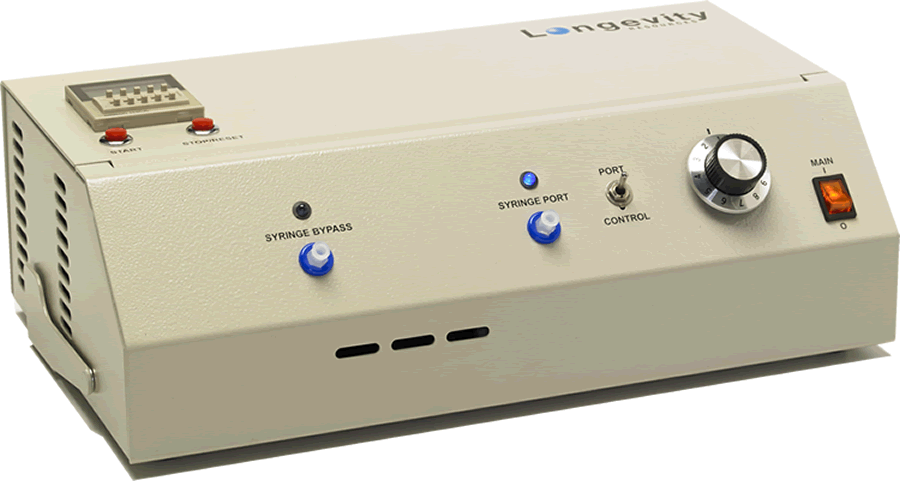 Ozone & Negative Ion Generators
When you come to our office, notice the air quality. It's like a breath of fresh air!
We use a combination of an Ozone Generator (pictured here) and a Negative Ion Generator to significantly improve our indoor air quality.
In order to provide the best possible care, we need to have the best possible environment to do it in; that includes the air we all breath every day.
These state-of-the-art machines not only remove dust, airborn viruses & bacteria as well as renewing and rejuvenating the air molecules themselves.
The VELscope® System Handpiece
An easy-to-use adjunctive mucosal examination system for the early detection of abnormal tissue
This device allows us to check for a wide variety of things, including inflammation, infections, and even cancerous and precancerous tissue
The VELscope® System Handpiece emits a safe blue light into the oral cavity, which excites the tissue from the surface of the epithelium through to the basement membrane and into the stroma beneath, causing it to fluoresce.
Abnormal tissue typically appears as an irregular, dark area that stands out against the otherwise normal, green fluorescence pattern of surrounding healthy tissue
Remember: Oral Cancer kills one person every hour in North America!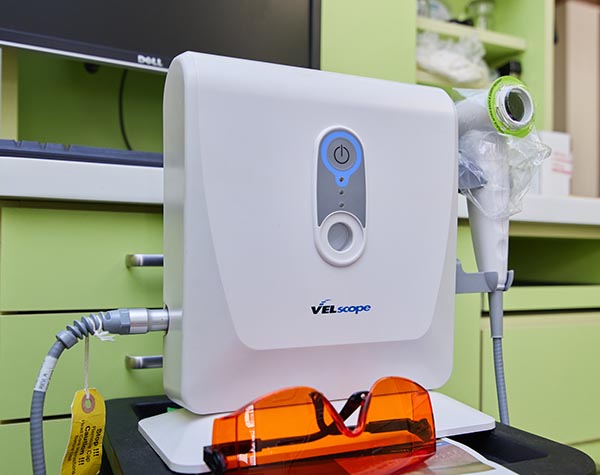 Oral Systemic Connection (OralDNA® Testing)
Why Test with OralDNA®?
Find hidden oral pathogens that threaten your oral and systemic health. Common pathogens directly cause gum disease and may increase the risk of cardiovascular disease, diabetes, stroke and birth complications
Learn if you were born with gene markers associated with increased inflammation, a critical factor in the severity of periodontal, diabetes and cardiovascular disease
Help your dentist select the most effective treatment if you already have periodontal disease, and then measure results with a follow-up test
Learn if you have HPV high-risk types associated with oral cancer
DENTA 2 CO² Laser
CO² Lasers have been used in Dentistry for over 25 years, providing a quick, efficient solution to smiles that would otherwise require stitches.
These types of Lasers are for soft gum tissue use and are desired for their ability to keep bleeding to a minimum.
CO² lasers are often used for frenectomies, gingivectomies, excisions, and soft tissue procedures around dental implants.
If you are considering having any type of oral surgery, the CO² could provide a much faster road to recovery for you.
The CO2 laser is also a critical part to our non-surgical periodontal treatment since it effectively decreases oral pathogens in the gums without the use of chemicals or surgery.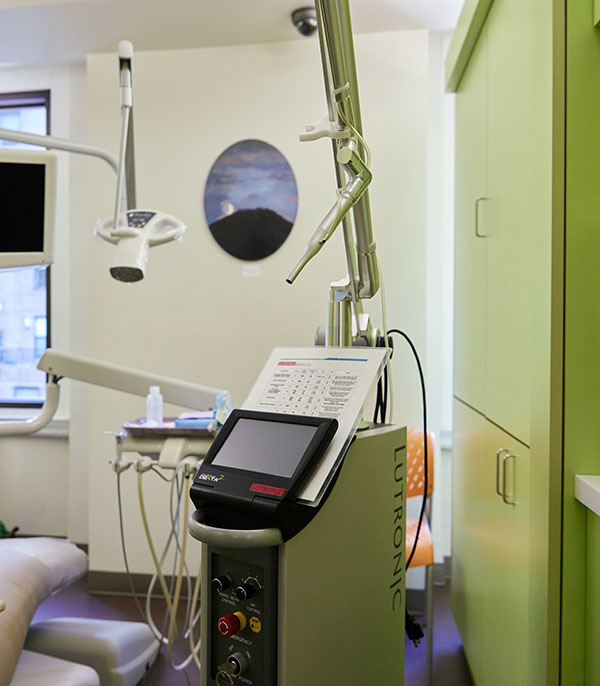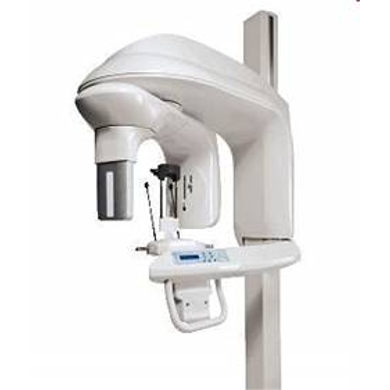 KODAK 9000C 3D Panoramic and Cephalometric System
The Kodak 9000C system is the ideal and complete diagnostic tool, blending cutting edge "one-shot" cephalometric technology with high-quality panoramic imaging.
"One-shot" cephalometric imaging
Multiple cephalometric formats
Upgradeable to low-dose, localized 3D imaging
One built-in sensor per application, improved productivity and reduced chance of sensor damage
High image quality due to the adjustable focal trough in panoramic mode
Automatic landmark recognition saves time
Less radiation and need for interpretation
Florida Probe
The Florida Probe System is software and hardware that work together to transform your computer into a computerized probing station!
The System acts as a computerized assistant for the periodontal exam
The System's constant-force, computerized probe allows measurements to be standardized and more accurate between examiners.
Charting is automatic once the doctor confirms the probe measurement by tapping the foot pedal.
The exam can be customized to record all or some of the following information: dentition, medical history, risk assessment, recession and hyperplasia, pocket depth, bleeding, suppuration, furcation, plaque, mobility, MGJ, and diagnosis.
Use the perio screen and chart to create a "treatment map" for scaling and root planing, subgingival antimicrobials or even laser use.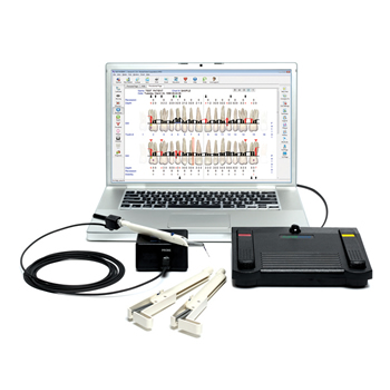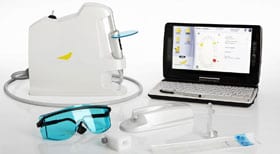 The Canary® System
The Canary System is a precise, low-powered, laser-based instrument with an integrated intraoral camera that detects the presence of cracks and caries (tooth decay) before they are large enough to appear on dental X-rays. Intraoral camera images can be displayed for immediate chair side review with the patient. A patient report is generated containing an odontogram with Canary® Numbers, which are color-coded for the examined teeth, along with the dentist's treatment recommendation. This report can also be examined by the patient on The Canary® Cloud (www.thecanarycloud.com).
When placed on the tooth surface, a low-powered, pulsating laser light is shone on the tooth during a 3 second scan. The pulses of laser light generate photothermal (PTR) and luminescence (LUM) responses. By using a laser pulse at a frequency of 2Hz, the laser light can penetrate below the tooth surface and permit detection of a carious lesion as small as 50 microns (20 times smaller than a millimeter) and as deep as 5 mm from the tooth surface.
Hydro Floss®
Hydro Floss® joins the science of magnetics to oral irrigation by charging the minerals in our tap water.
In the Hydro Floss® oral irrigator, the magnet is located in the handle; when the water passes through the magnetic field, it momentarily changes the charge of the mineral from a negative to a positive, causing it to repel away from the tooth.
This process inhibits bacteria's ability to adhere to the tooth, because of this, the Hydro Floss® is more efficient to "flush" the mouth of food debris and bacteria.
It functions not only as an oral irrigator, but as a pre-op and post-op treatment device that strengthens gingival tissue, reduces inflammation, and assist the patient in fighting the development of infection.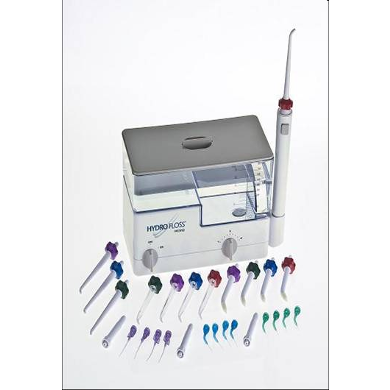 Endo-PAT 2000
Noninvasive – the PAT signal, recorded from the distal phalanx of a finger by the pneumatic finger probes.
Easy to use – user independent
Automatic analysis – using proprietary advanced Digital Signal Processing algorithms.
Supports both clinical and research applications
Reliable and reproducible results
FDA cleared and CE marked