Dentistry For Health New York offers the most innovative, state-of-the-art dental care within a green, sustainable environment, unlike any other dental practice. Designed as a haven for overall wellness, Dentistry for Health focuses on the total health of each patient – guided by the scientific evidence that oral health is a cornerstone of wellbeing. With a focus on unique wellness systems and programs, that foster sustainable oral well being, Dentistry for Health is committed to making a difference by enhancing the overall health of patients.
We Practice Holistic Dentistry
What does that mean? A Holistic Dentist believes that whole-body wellness begins with impeccable oral health. Dr. Winick and his team of Holistic Dentists, Perio-Therapists and other wellness providers are among the best in New York City. Use our easy contact form on the bottom of the page to submit an appointment request!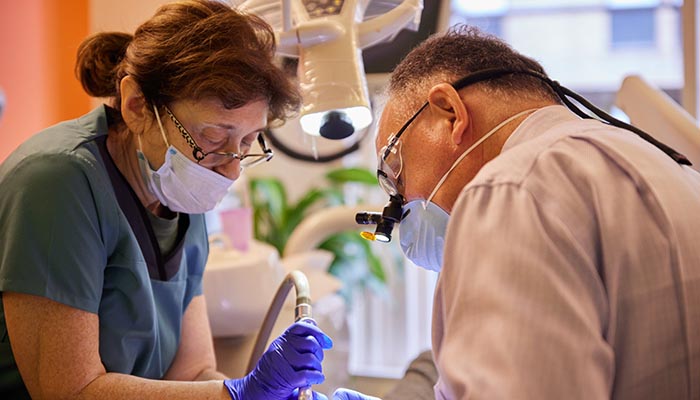 Our Mission
The overriding goal of Dentistry For Health New York is to focus on, and enhance, the total health of each and every patient. As established leaders in the dental field and pioneers in the area of holistic dentistry, we continuously strive to deliver oral health solutions that positively impact total health. One of the first "green dental practices", we pride ourselves on providing patients with a vibrant and environmentally sustainable setting. Our commitment to the environment, and to the overall health and wellness of our patients, differentiates us in the field of dentistry. – and our mission remains to not only provide outstanding oral healthcare, but to treat the mind, body, and spirit of each patient.